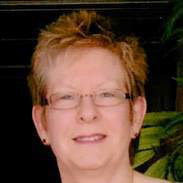 Let me introduce myself - I'm Sue Leonard and I'm a photographer. I'm married and live in England, in the beautiful county of West Yorkshire.  
Hobbies?  Well obviously photography but I also love reading and watching documentaries, dramas and movies on TV.  I have to confess that I spend far too much time at my computer - mostly editing photographs.  I love this side of photography almost as much as taking the actual photographs.
I've been lucky enough to win a couple of photography competitions but I have gained most pleasure from being awarded an LRPS, ie. Licentiate membership of the very prestigious Royal Photographic Society.  This was back in March 2015 after a lot of hard work.  My next goal is to be awarded an ARPS, Associate membership of the RPS.  That is so much harder to achieve and so I am always on the look-out for a suitable theme.
Through this website, I'd like to share with you 'my world through the lens of a camera'. A quick look round my galleries will show that subjects and places of interest to me are quite diverse.